Anchors
Mechanical Anchors and Fasteners, Gas and Epoxy Fastening Systems
Anchor Bolts, Expansion Anchors (Power-Bolt®, Power-Stud™, Lok-Bolt™, Set-Bolt™); Screw Anchors (Wedge-Bolt®, Tapper®, Bolt & Shield Anchors: Steel Dropin™, Single™, Calk-In™, Lag Shield™, and Snake"); Rod Hanging Systems (Bang-It™ Concrete Insert, Wood-Knocker™, Vertigo®); Impact Anchors (Spike®, Drive); Pin Anchors (Zamac Hammer-Screw®, Zamac Nailin®, Nylon Nailin®); Powder Actuated Fastening Systems; Gas Fastening Systems (Trak-It® C3 & C3-ST, C4-LT, Pins, Nails, Fuel, Accessories); Other Miscellaneous (Anchor L-Bolt, Adhesives & Foam, Epoxy Systems, Lag Shied, Roofing, Toggle Wing Anchors)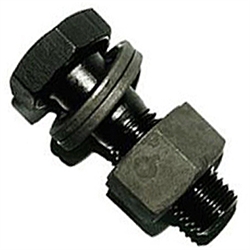 Bolts - Structural Fastening
Tension Control Structural Bolt/Nut/Washer Assemblies [ASTM F1852(A325TC) and F2280(A490TC)]
ASTM A325 Hex Head Structural Bolts, ASTM A490 Hex Head Structural Bolts
ASTM A194 Grade 2H Heavy Hex Nuts, ASTM A563 Grade DH, DH3 Heavy Hex Nuts
ASTM A563 Grade A Finished Hex Nuts
Guard Rail Nuts, Culvert Nuts, Special Fasteners Made to Customer Specifications
Beam Clamps
For Channel and Rod Attachments made from Malleable Iron and Cold Roll Steel
4", 6", 8", 12", 16", 18", 20", 24" Center Hanger Zinc Galvanized
Regular, Knockout, Punch-out, Slotted, Slotted Holes
Flat: Swivel, Cross, "L", "T" [Other: Angle, Zee, "Z", "U", Post Bases]
Rigid and Universal
Spring Nuts
Steel, Stainless, Shrink Wrap, Special Packaged; Cable Tray Hardware: Channel, Pipe Clamps, Beam Clamps, C-Clamps, Flat Fittings, Hangers and U-Bolts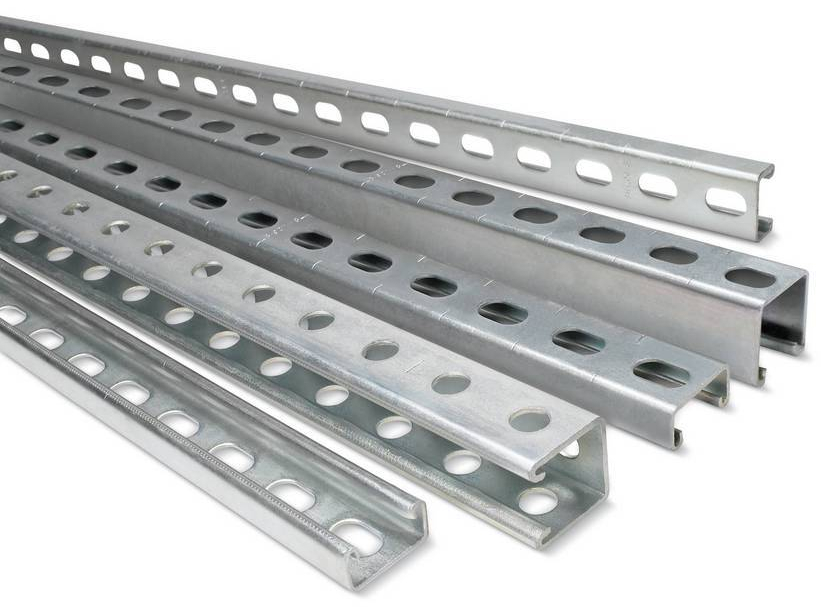 Strut
Strut (Regular, Knockout, Punch-out, Slotted, Slotted Holes) and Strut Fittings
Also Offering Cable Tray Hardware: Channel, Pipe Clamps, Beam Clamps, C-Clamps, Flat Fittings, Hangers and U-Bolts
Rod: Acme Thread, Alloy Steel, Aluminum, Brass, Hot Dipped Galvanized, Left-hand Thread, Metric, Nylon, Stainless Steel, Steel Coarse, Fine
Studs: Fully Threaded, Double End, High and Low Temperature
MISCELLANEOUS
Construction Caulks, Duct Tape - All Colors, Electrical Tape, Epoxy Glues Fire Stop Caulks™, Masking Tape, Pipe Thread Sealants, Pipe Thread Tape, Quick Set Glues, Silicon Caulks, Silicone Gasket Sealants, Spray Adhesive, Thread Lockers
Disposable, High Visibility, Knit, Men and Women's Gloves, Ragg Wool, Welding Gloves
Ladders
Telescoping ladders; extension, step and attic ladders.
Aprons, Blankets, Curtains, Ear Protection, Gloves, Goggles, Hand Protectors, Protective Clothing, Safety Glasses
JOB SITE SERVICES
If you are looking for an imporoved mechanism of how to control and track tools, materials and construction supplies on the job-site, our P.A.D.D. solution may be exactly what you are looking for. The Portable Asset Dispensing Device (P.A.D.D.) is an industrial grade, secured point of use dispensing device that delivers inventory control, maximizes productivity and yields operational efficiencies. The P.A.D.D. utilizes highly accurate bin scale technology and CribMaster inventory software to immediately count and record inventory levels when an item transaction occurs.
The PADD comes in various models including indoor and outdoor models. There are three standard sizes of eight, ten, and twenty feet model. Custom bin configurations are available on customer request. This is a great device for managing consumables, PPE, MRO inventory, tools and other indirect material.
The CribMaster PADD brings many functions, features and benefits to your operation:
Increases Employee Safety - Enables management to stock PPE near active work areas to provide employees with easy access to required safety equipment.
Maximizes Employee Productivity - Device can be strategically placed on floor in close proximity to work area to reduce employee trip and wait time that occurs from traveling back and forth to centralized store room.
Reduces Inventory Loss - System tracks inventory usage by employee by transaction enabling management to monitor activity.
Increases Stocking Efficiency - Authorized personnel selects the appropriate item for restock on the touch screen interface, opens the door and places the items in the correct bin-No need for repackaging or tagging.
Automated Replenishment - System maintains accurate inventory levels by monitoring user defined reorder points by item type.
Inventory Alerts - Electronic notifications are generated when item minimum bin quantity is achieved.